It has been a hot, hot summer so far and it's not over quiet yet! Here are 5 ways you and your family can cool off in and around the Athens area before the summer season is over!


1. Visit Our Local Splash Pads
Rocksprings Park Splash Pad and Walker Park's Splash Pad are a part of Athens/Clarke County Aquatics and both offer $1 entry per person.
Both splash pads include public restrooms, a covered pavilion area, and a playground to enjoy.
All ACC aquatic amenities close for the season on July 30th.

Rocksprings Park Splash Pad:
Address: 291 Henderson Extension
Phone: (706) 613-3603
Open: Tuesdays - Fridays and Sundays 1 - 5:30 PM; Saturdays 12 - 5:30 PM

Walker Park Splash Pad:
Address: 200 Trail Creek Street
Phone: (706) 613-3991
Open: Tuesdays - Sundays 10 AM - 5:30 PM
2. Enjoy the Falls at Harris Shoals Park
The shallow falls at Harris Shoals Park are located just over the bridge and offer plenty of shaded area for you to set up a blanket for a packed lunch or snack. Then go splash and enjoy the cool water!
This location includes public restrooms, a large covered pavilion area, a walking trail, and a playground to enjoy.

Located on Harris Shoals Drive in Watkinsville. Open everyday from 7AM to 8PM.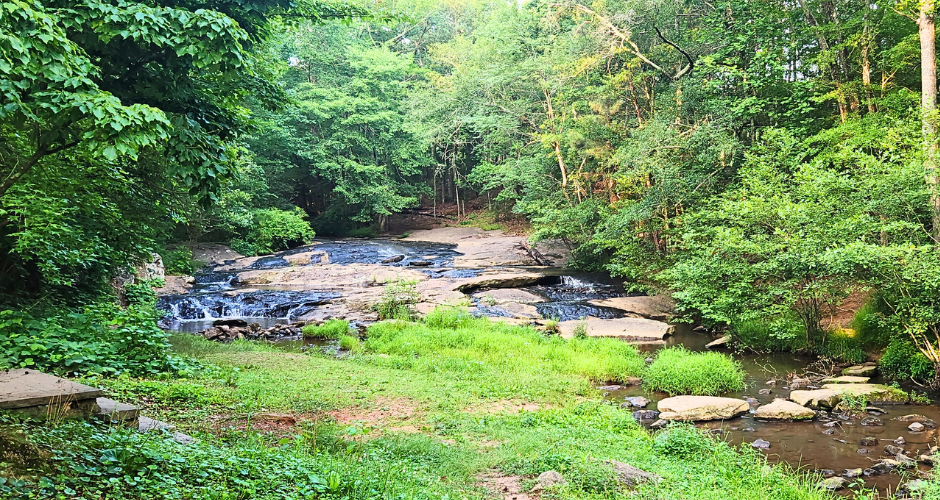 3. Grab a Sweet Treat From Alumni Cookie Dough
Summertime calls for ice cream! Visit Alumni Cookie Dough for a Classic City Sundae with a cherry on top.
This Athens-native ice cream shop has a raw cookie dough recipe that guarantees it won't make you sick! Grab yourself a scoop (or two) to enjoy at the shop, or get your dough-to-go with their customizable party bar options.



4. Make Homemade Lemonade Popsicles
Time to break out your popsicle molds and create an easy-to-make treat! Homemade popsicles are a staple in our household and this Lemonade Popsicle Recipe is simple enough for little ones to participate in making right along with you.



Movie theaters are known for their full-blast air conditioning - visit the University 16 GTC on Epps Bridge to enjoy a $2 movie, $2 drink, and $2 popcorn every Tuesday and Thursday at 10AM.
The last day for this promotion is July 27th. Click HERE to view the $2 movies that will be playing.



---

Looking for more fun in Athens, GA?
Sign up today for our weekly Macaroni KID Athens newsletter so you never miss a thing!
Subscribe Here!